Guy Kawasaki wrote "The Art of the Start", and he does know a thing or two about "The Art of VC".
How does Guy spot smart founders? Does he just have a knack for it? Is it his network? Or does he know something about venture capital that we've completely missed?
He was the chief evangelist at Apple, and many don't know that he was also an advisor at Google. He also became chief evangelist at Canva.
Seriously, how does Guy Kawasaki manage to hit these home runs? Oh, he also runs Garage Technology Ventures.
Guy Kawasaki believes that Steve Jobs is one of the most successful people in business, and rightfully so. But, is that because he was chief evangelist at Apple?
If you asked Guy about who made a more profound impact on the world with their technology, Apple or Google, who would Guy pick?
But how did Guy Kawasaki transition from being a product-obsessed chief evangelist at Apple to becoming a venture capitalist?
Guy Kawasaki is not afraid to admit, albeit a little facetiously, that it is greed! He is joking! But, hey, there's probably some truth to that.
The most important thing that Guy Kawasaki looks for when investing as a venture capitalist is the product!
Yes, he is obsessed with products, and it makes complete sense. He has an uncanny knack for spotting teams in the very early stages with winning products that make a huge dent.
Guy admits that most people would say it's the team that matters more, but he sticks to his guns! He is all about the product.
He likes to find winning products in the early stages, and he doesn't care about revenue. He cares about brilliant products!
One thing that drives Guy Kawasaki nuts is that founders are so bad at forecasting! This is true, but it doesn't come in the way of him investing in the team, provided they have a winning product.
Guy is a true optimist, and he knows what to look for in the founders he invests in.
One of Guy's favorite books is "If You Want to Write" by Brenda Ueland and "Influence" by Robert Cialdini.
He firmly believes that influence, social psychology, and persuasion are super important skills for venture capitalists and entrepreneurs in any industry, and again, he's not wrong.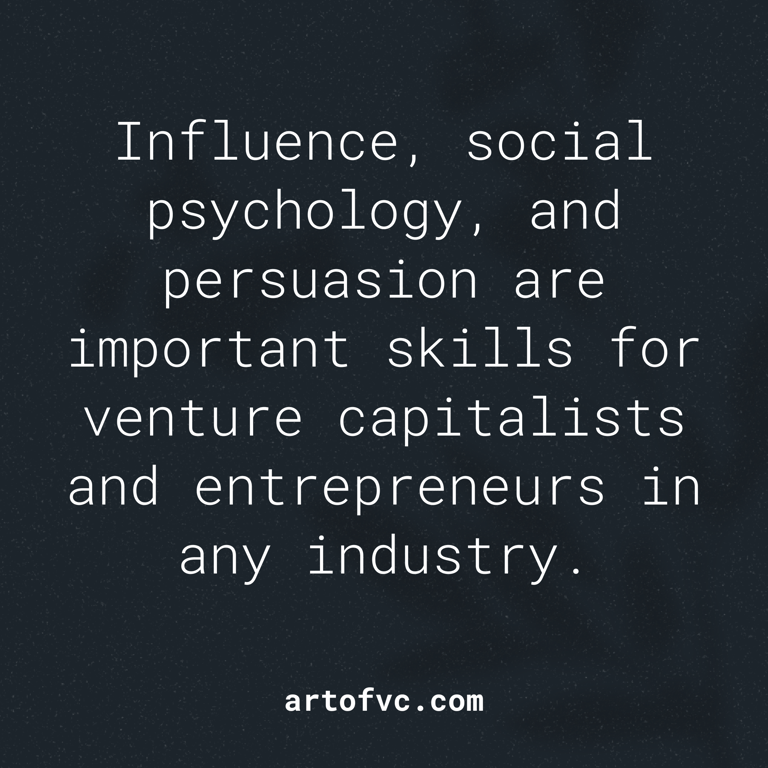 He believes that for any business to succeed, "someone needs to make it, and someone needs to sell it." And if you're the person selling it, you better be good at influence and persuasion.
The ability to sell is essential. This is an important trait to look for when spotting effective founding teams.
The ability to sell is essential. This is an important trait to look for when spotting effective founding teams.
Click To Tweet
Guy Kawasaki is a master of efficiency. He lives inside email, and over the years he's mastered the art of using social media to his advantage.
He has a trick for everything, from email to social media, in-person meetings, and productivity in general.
Guy is an ultra-long-term investor, and he says he is betting big on Amazon. He's a big fan of Tesla and an even bigger fan of hockey.
He is a competitive hockey player and a lover of fast cars.
He's a cool guy, and with all the amazing products he's investing in, I wouldn't be surprised if he's already identified the next big thing.
Guy, do you want to let us in on it?